Quality Control
In order to provide the outstanding products to our global customers, we take strict, multiple quality control and management processes to guarantee the leading performance and quality of products.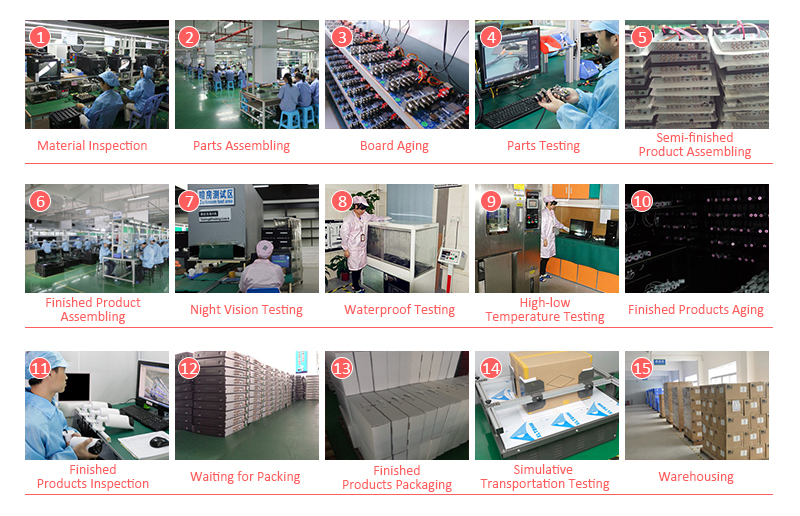 1. IQC Inspection
A. Daily inspecting and testing all materials and parts with technical standards, work instructions and measurement system.
B. Monthly and quarterly assessment of suppliers' incoming quality
C. Tracking incoming anomalies and assisting suppliers to improve the quality
2. IPQC inspection
A. Entire inspection of whole manufacturing process
B. Initial workpiece testing
C. Engineering change management
D. Finding producing anomalies, tracking and verification
3. FQC Inspection
A. Comprehensive inspection before storage
B. Semi-finished products, finished product functional testing
C. Checking appearance, packaging, labels, marks and other items.
D. Warehousing