New Launched Economical Model Wireless HD 720P Wifi IP Security Camera
Time:2017-08-10
At present, more and more families began to pay attention to the home security video surveillance, so the wireless WiFI cameras are acceptabtle more and more home end consumers cause its easy operation and installation. According to market trends, our company has launched a cost-effective wireless WiFi IP camera. It's with features like wireless connection, HD picture quality, one key to Internet, mobile phone monitoring, more importantly, the price is exactly competitive.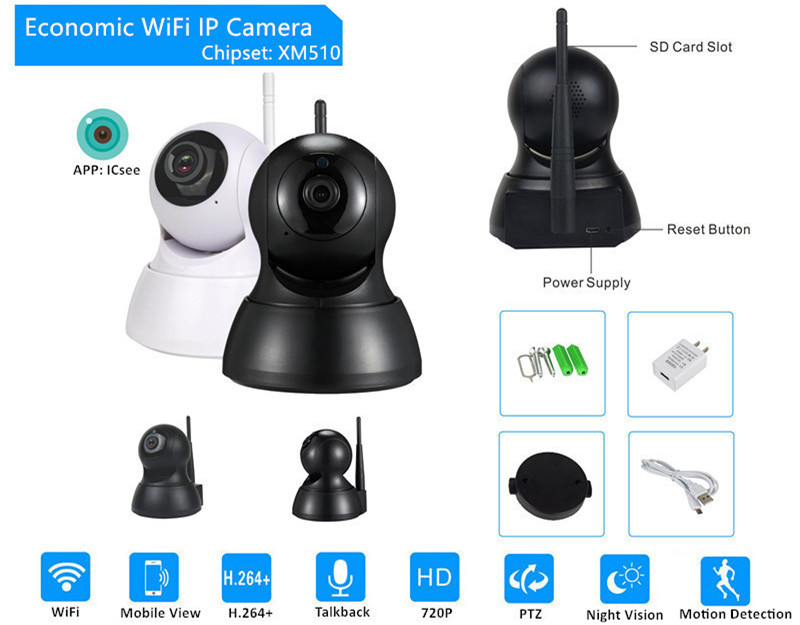 Specification:
1. Econimical model wireless WiFi HD 720P IP camera.
2. Home use indoor wireless camera, smart IP PT camera.
3. Real time HD 720P/ 1.0 Megapixel Resolution.
4. 1/3'' image sensor, high performance processor.
5. Support voice intercom, two way audio talk back.
6. Support for iphone/ Android mobile video surveillance.
7. Support CMS/ browser live viewing.
8. PT function, rotate picture freely, multi-angle view by App.
9. Supports Micro SD card, up to 64GB.
10. With IR filter, day& night vision automatic switch.
11. Night vision, distance up to 10M(33ft).
12. Motion detection, receive push notifications and email alerts on mobile.
13. Secure WiFi encrypted connection or Ethernet wired connection.
14. Plug and play, easy to installation.
15. Compitable with XMEye, ICSee App, support Onvif 2.4.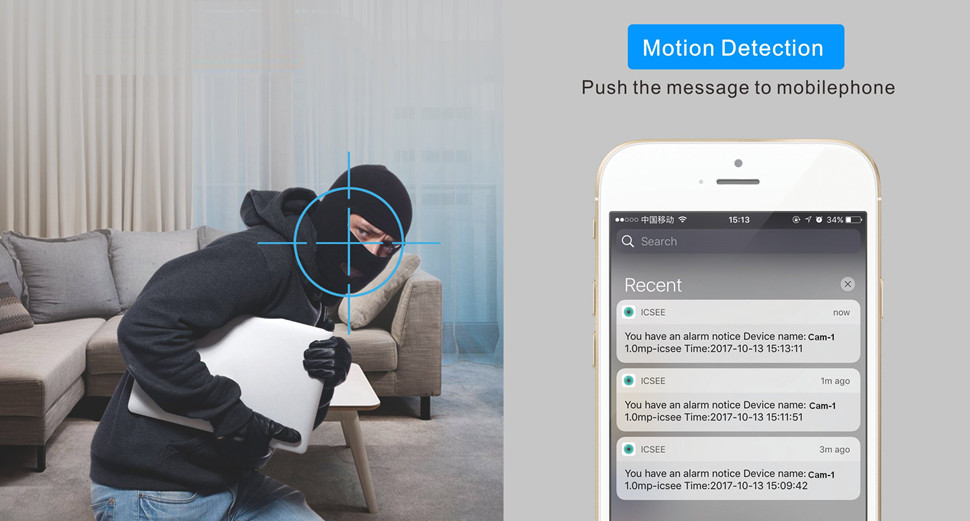 You are welcome to email us or call us to inquiry to request the product information and quotation, please contact us by email address info@esyncctv.com or sales@esyncctv.com
【Return list】