New Released Video Recorder Hybrid 5 in 1 XVR AHD DVR
Time:2017-02-24
In the previous article, we introduced the 4 in 1 camera, and today's article we continue to introduce a hybrid five-in-one video recorder, which is often referred to as "XVR".
XVR is actual hybrid 5 in 1 DVR including AHD, CVI, TVI, IP, and analog video mode function.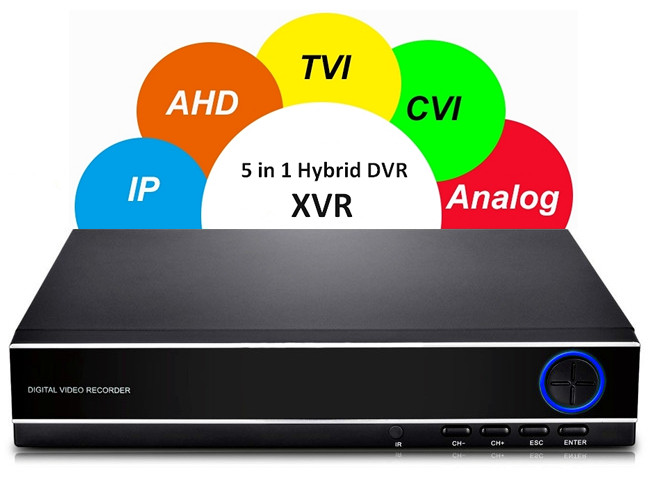 Regarding the new released hybrid 5 in 1 DVR, you will have many options like 4CH, 8CH, 16CH 1080N and 1080P XVR for home/ small security. Of course, as a manufacturer, we must keep up with the latest technology and newest trends, with more and more high definition security surveillance requirements, we also provide such as 3MP, 4MP, and 5MP series of 5 in 1 DVR, there are still 4CH , 8CH, 16CH for options, it should be a good choice for the
installers or dealer who
demand professional HD security suerveillance video recorder.
You are welcome to email us or call us to inquiry to request the product information and quotation, please contact us by email address info@esyncctv.com or sales@esyncctv.com
【Return list】